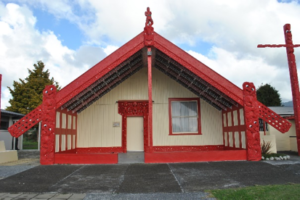 About Hei Marae
Ko Otawa te Maunga
Ko Te Raparapa-a-hoe te Awa
Ko Hei te Tipuna
Ko Takakopiri te Tangata
Ko Waitaha te Iwi
Ko Te Arawa te waka
Hei marae dates back to the early 1900s, and is the ancestral home to the Waitaha people. The marae is located in Te Puke, enjoys the stunning weather and surrounding coastal environment of the Bay of Plenty.
Hei Marae Facilities
Our Wharekai facilities consist of a state of the art kitchen with a catering capacity of comfortably seating up to 400 people. The Wharenui facilities can comfortably cater for 60 mattresses with linen provided. Our modern ablution facilities are considered "Simply the Best". All facilities are wheelchair friendly.