<![CDATA[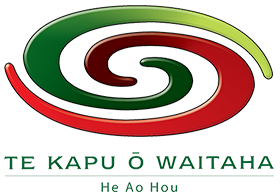 Te whakairinga korero
heke iho i nga heke
ki nga poupou
ki a pouhia ki te whenua
ki a kore ai e taka ki te taha ki te he!
KAITIAKI TAIAO – MAUNGARUAHINE FIXED TERM THREE YEARS
FULL TIME (30HRS)
$ 34,320 Per annum.
Maungaruahine is a registered conservation area, and heritage pa of Waitaha and, is administered by Te Kapu O Waitaha.
When you step foot into the ngahere of Maungaruahine, you get a strong sense of respect and appreciation of everything that has a life force gifted by Tāne, our natural world, the legacy of our unique past, and the connection between whenua and our people.
The conservation of Maungaruahine is an important role of guardianship -kaitiaki, serving the land and people. We approach this duty in a way that upholds, our traditions, while at the same time strengthens our culture for future generations.
With the help of Jobs for Nature Funding, we now invite applications for the position of Kaitiaki to join a small team dedicated to eradicating ALL pests that threaten our indigenous trees and wildlife that are resident on Maungaruahine.
About the role
This is a fixed term position for three years. A long-term plan however, is being developed which the Trust will look at sustainable options beyond the three year term.
The team
You will be working with one other kaitiaki, and a project support team.
The ideal person for the kaitiaki position is someone who;
has genuine desire in looking after the environment
commitment and reliability
ability to be on time every time
reasonable fitness
is respectful, and has an appreciation of cultural traditions applied in te taiao
has a restricted or full NZ driving license
chainsaw units would be a plus
We will offer the following; Training
knowledge of the Maori names of trees, including which trees and plants are used for traditional remedies
tohu in respect of te taiaio
histories of Maungaruahine and other connecting whenua
First aid and grow safe certification
GIS mapping and reporting
Health & Safety
If you prefer mahi in the bush environment, keen to help wipe out pests that destroy our ngahere, and want to learn about te taiao, then we strongly encourage that you to apply.
To make an application please email us a copy of your CV. If you don't have a CV, write us a letter telling us about your work experience, and any certificates you might already have. Email your application to;
info@waitahabackup.seoauckland.net.nz
Applications close Friday 7th May 2021 Induction Friday 14th May
For further information please contact; Tele: 07-5735314
A drug free policy applies to all employment by the Trust.