About Waitaha Group Holdings LTD partnership
Introduction
Waitaha Group Holdings LTD Partnership was established in November 2017, with the appointment of three Directors.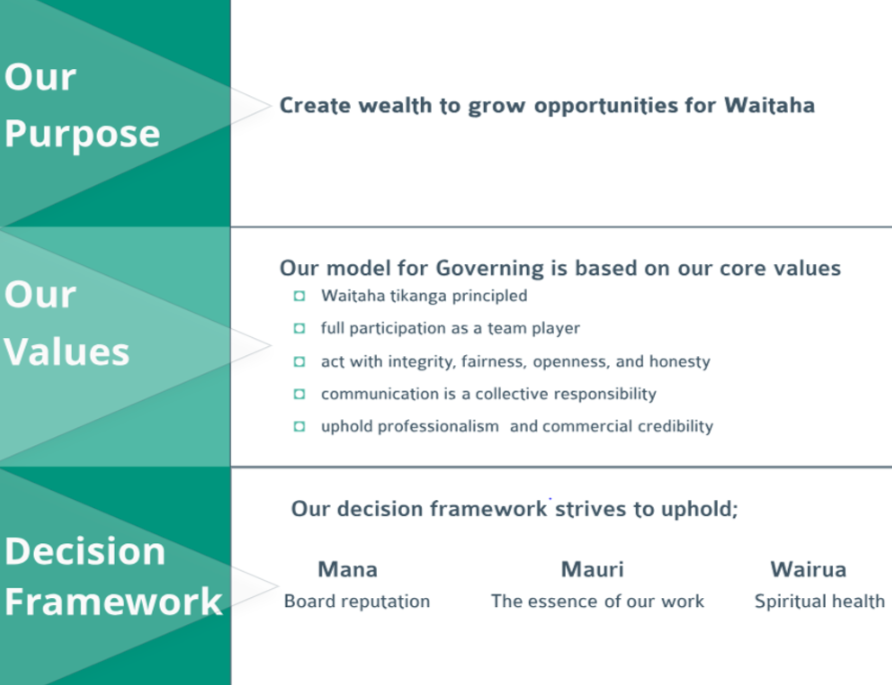 Directors
Liz Te Amo

Liz Te Amo, is of Waitaha, Tuhourangi, Tapuika, Ngati Moko descent. She has dedicated her career to growing New Zealand businesses internationally with a specific focus on growing Māori exporters, and leadership and economic development in recent years. Liz has lived and worked in China, Hong Kong, Japan, Korea, the USA and Australia. Liz is also a recipient of Dame Mira Szászy Māori Alumni Award (2017).
Tom Davies

Tom Davies, is of Ngati Rongowhakaata descent, and is a Certified Financial Advisor, also a current member of The NZ Directors Institute. Tom's previous background includes Business Manag er for Capsium securities UK, National Bank, and BNZ Rural Manager, and investment.
Tapua Te Amo

Tapua Te Amo, is the appointed Board member Director to the Commercial Entity – Waitaha Group Holdings. Tapua, will provide input, support, and report iwi perspective to commercial decisions.
Commercial Properties
The primary objective of the Trust is to develop an investment strategy to pursue growth in the value of its property portfolio and to ensure the sustainability and growth of benefit to our beneficiaries.
The Trust wholly owns a number of properties which make up a portfolio of ground leases, rental, licensed rentals and fee simple title to undeveloped residential lands.
An investment strategy that is inclusive of all the Trust assets was finalised June 2014.
Te Houhou
Te Puke Intermediate School site
Te Puke Primary School site
Te Puke High School site
Te Puke High School secondary school site
Fairhaven Primary School site
To view the commercial property maps please click here.